A male Baule sculpture, the workshop of Master of Sakassou (atelier des Maîtres de Sakassou),
"In 2001, at the exhibition Mains de Maîtres (Brussels), Bernard de Grunne proposed the name of "workshop of the masters of Sakassou" - according to the eponymous village where several of them were collected - to designate a set of sixteen statues whose stylistic concordance revealed the provenance of a common workshop."
"Sakassou" is a region in Central Ivory Coast, not far from Beoumi and Bouaké. This workshop, spread over a large region, was first identified by Susan Vogel in 1994, is made up of several sculptors of different stylistic variations and all togethher of a high degree of quality.
1.800 - 2.400,- Euro
sold
Height: 46 cm
Weight: 980 g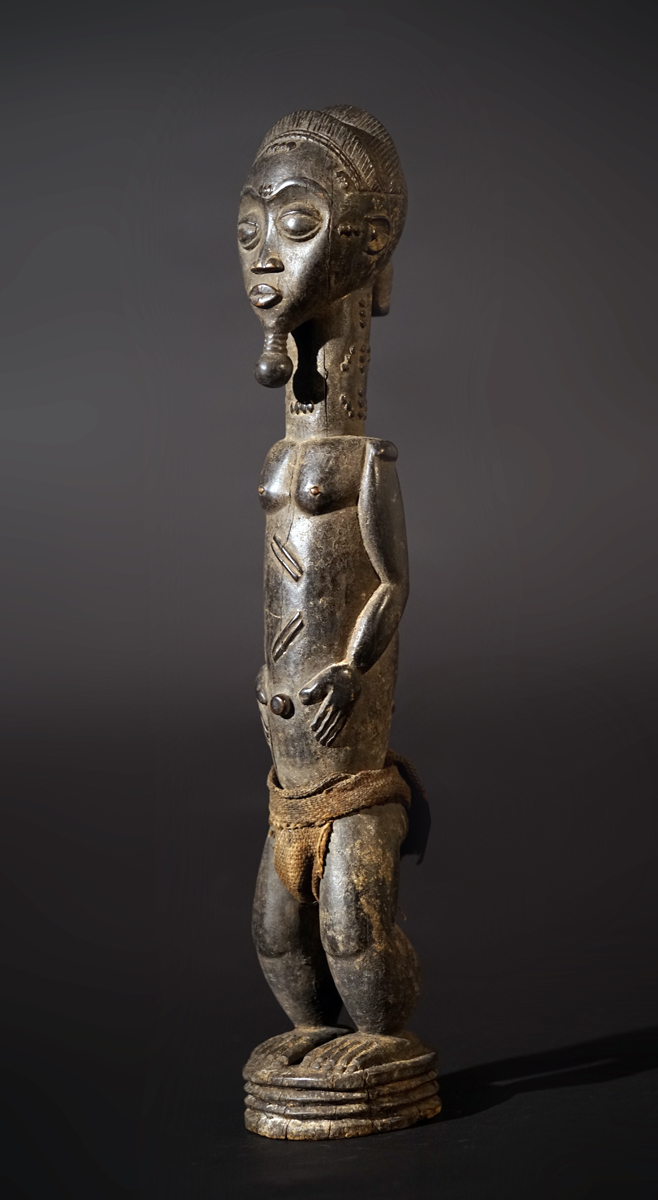 photo: tribalartforum.com/ identification no. DSC08346.jpg