A rare female "Tada" sculpture, which narative is connected with the foundation of the Nupe based on the Tsoede Kingdom. The scupture is posted on a fragmentary Bronze sheet with flattened feet. At the back there are small signs of a transport damage.
This object can be visited during the auction in the Gallery Wolfgang Jaenicke. It will not be sent and can only be picked up. After the end of the auction, the highest bidder can have the object for further analysis by its own account without significantly affecting the object in its substance. For this analysis, the winner of the auction has a period of 14 days. The object is from an old African Collection. Restitution organizations and individuals who are intensively concerned with restitution issues were informed about the object. See also Cultural Property Protection Law (Kultur Gut Schutz Gesetz - KGSG).
7.000 - 9.000,- Euro
TL-Test Kotalla 550 years +/- 17 percent
Height: 81 cm
Weight: 7,8 kg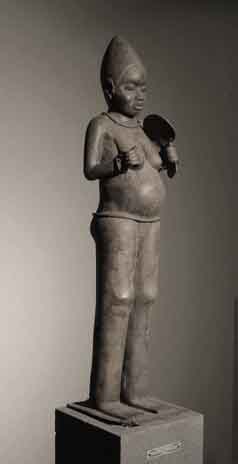 Source der Rhein-Ruhr Universität, Bochum.

Zum Thema der Authentizitäts- und Altersbestimmung alter Werke afrikanischer und asiatischer Kunst veranstaltete die Stiftung Situation Kunst in Zusammenarbeit mit der Ruhr-Universität unter dem Titel "Original-Copy-Fake? Examining the Authenticity of Ancient Works of Art" im Februar 2007 ein internationales und interdisziplinäres Symposium..Read more 
A small guided tour of Ife and Benin bronzes.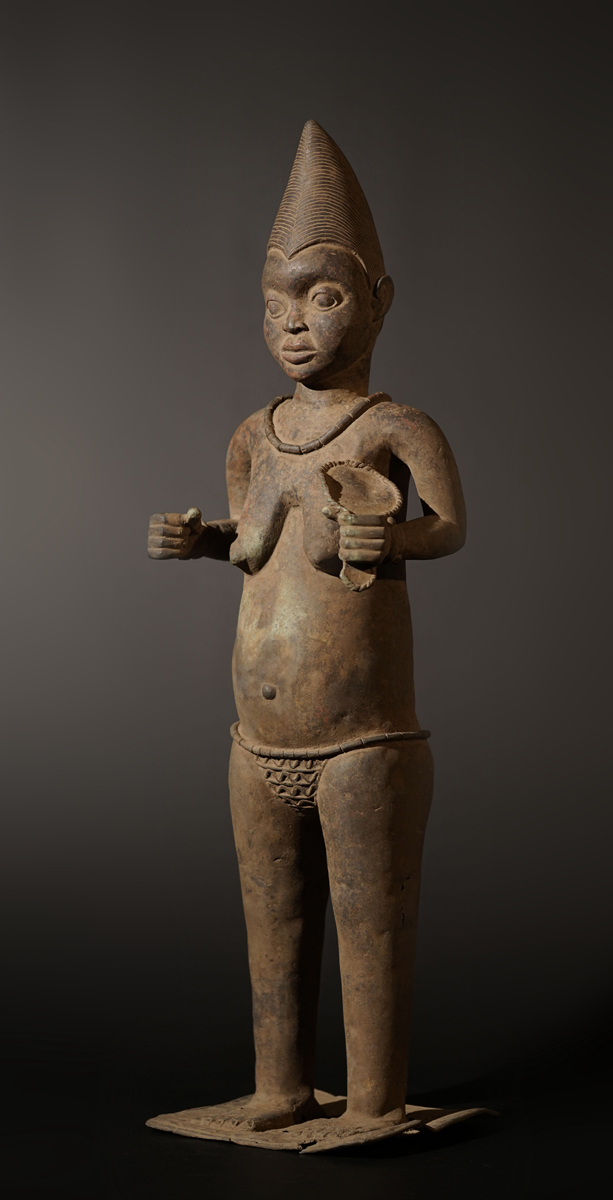 photo: wolfgang-jaenicke.com, for more information, please write us an
 e-mail
 with the identification number of the photo identification no. CSC08595.jpg