A female Baule/Yaure elephant-mask, Ivory Coast, of hollowed oval form, with an elongated trunk, marked by diamond incisions with remnants of blue, red and white pigments, framed by white painted curved tusks, pierced, crescent-shaped eyes, tapering ears painted with blue and white pigments, pierced through at the rim for attachment; brown surface, traces of age, ritual use, cracks and old authentic repairs on the left tusk, incl. stand, provenance Amadou Bouaflé.
This female mask forms a pair with another excellent male Baule/Yaure elephant-mask.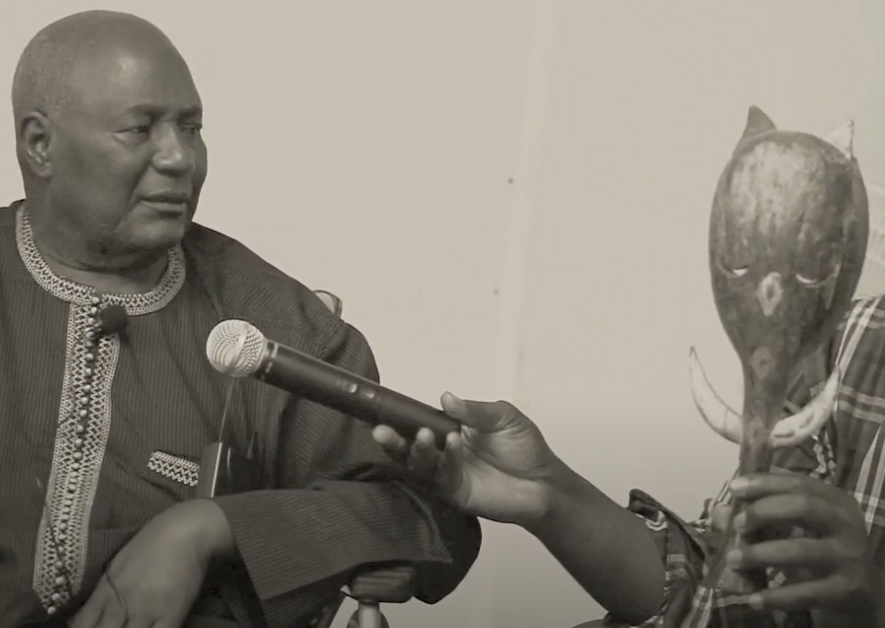 Amadou Bouaflé, during his performance on 30.12.2019 in his house in Abidjan, Ivory Coast.
Lit.: Susan M. Vogel: Baule: African Art Western Eye, 1997; Bernard de Grunne: Über den Baule-Stil und seine Meister. In: Eberhard Fischer/Lorenz Homberger: Afrikanische Meister. Kunst der Elfenbeinküste,Zurüch 2014, p. 81-106.
300 - 400,- Euro
Height: 42 cm
Weight: 0,50 g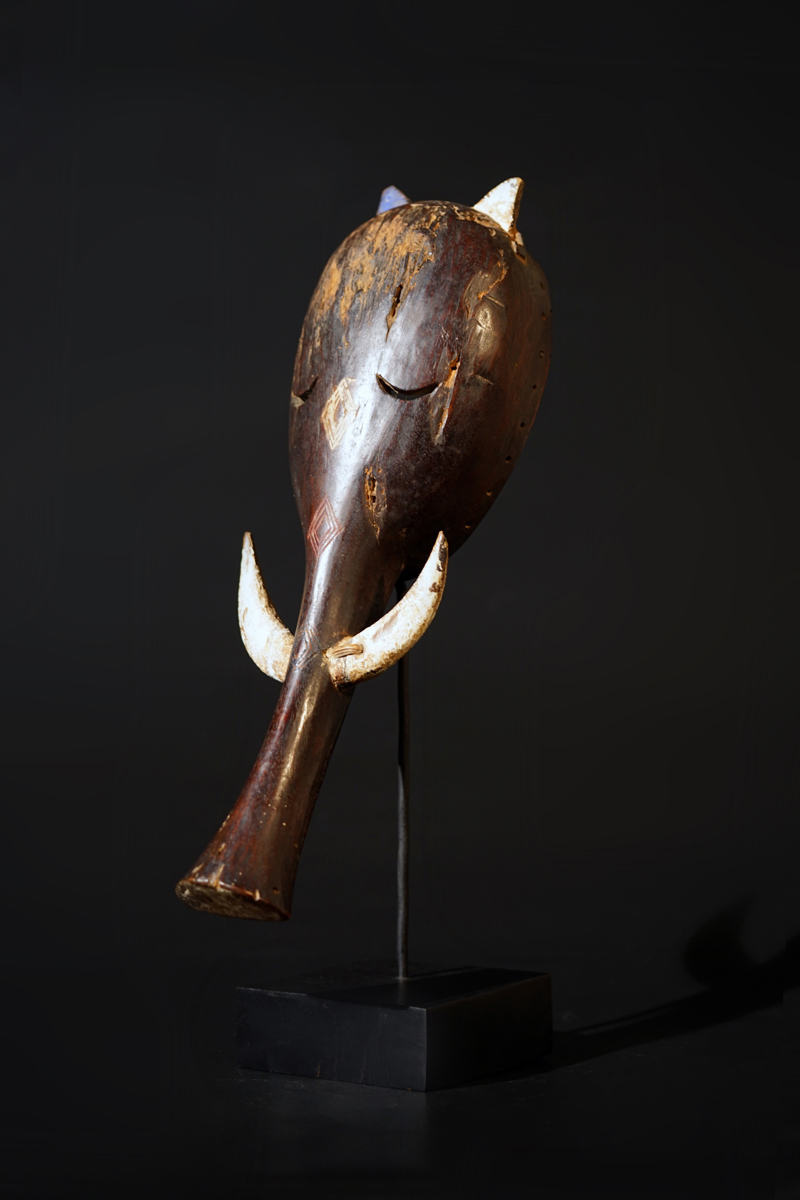 photo: tribalartforum.com/ identification no. FSB00712.jpg